I've had the good fortune recently to be able to spend a few short weeks on a whirlwind tour of Central Europe. I visited Slovakia, Czech Republic, Germany and Belarus where I visited galleries, discovering and meeting with the region's talented artists of the highest caliber. I can't wait to share with you the latest works from our established and our new artists soon.
But before we are ready to unveil our latest acquisitions - enjoy my coverage of museums and galleries I've visited during my wanderings through the region.
The number one stop on my journey was Prague's Museum Kampa which had an exhibition of the critically acclaimed Czech-French surrealist artist Toyen (Marie Čermínová): I see for it is Night. Kampa's exceptional temporary exhibits are a wonderful complement to their extensive permanent collection of Central European Modern art, and its seminal representatives such as František Kupka and Otto Gutfreund.
Museum Kampa was recently extended to incorporate an enviable Jan and Meda Mládek Foundation collection - a lovechild of the art collector and benefactor Mrs. Meda Mládek and her husband Jan Mládek. Until the mid-1990s, the fall of communism in the former Czechoslovakia, this notable collection resided together with its creators in Washington, DC. Understanding the enormous importance of their collection to Czech and Slovak art history, the couple left it in trust to the Kampa Museum.
The mission of the Museum is to represent through these collections a testimonial to the communist era, a very difficult period in Eastern European history in general and Czech and Slovak history in particular, encompassing the period from the late 1940s through mid-1990s.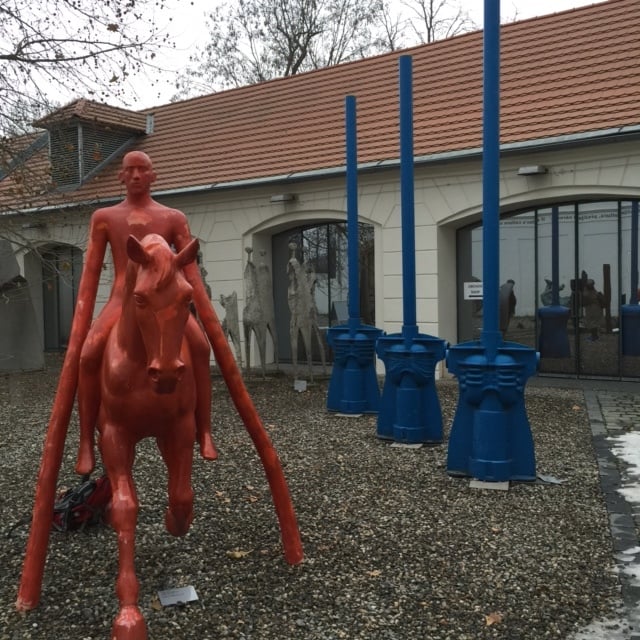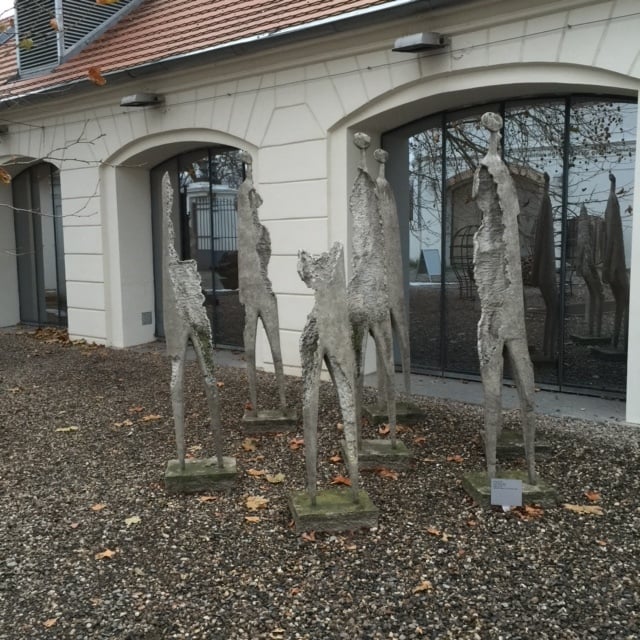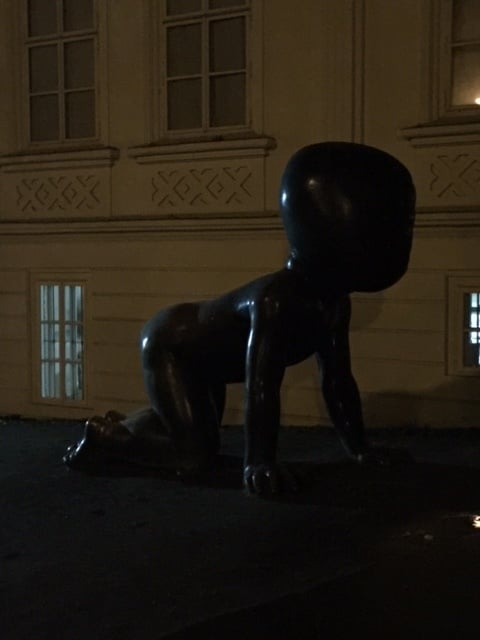 Museum Kampa, Sculpture Garden, Prague, January 2016, Photos: © THINK+feel Contemporary